The #OO chat is where people hang out while listening to the stream to vote on their favorite tracks and conversate.
itm = In the morning. It is our version of Aloha.
You will see people putting in, !v5 to !v-5 (!l=3, !h=-3) which is our voting system that our bot Pintsize tabulates the totals. You can see the results here, you can contribute to Pintsize here.
The input of votes directly impacts the weekly #OO top 10! So make sure to vote for your favorites.
Please click below to join the chat full screen!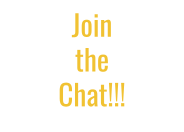 Any other questions just ask. There are usually people around we just may be slow to respond.