Dead Unicorns and Tequila Shots
Podcast: Play in new window | Download (Duration: 2:28:28 — 340.2MB)
Subscribe: Apple Podcasts | Android | RSS
I got my stuff from the band Dead Unicorn and I love it. The collection of stuff is awesome and the record is an unhealthy pee yellow. But anyways here is this weeks #OO show. Big Shout outs to my producers for this week we had the lucky number 3 this time. SaltyHash with 1.1111111 bitcoin, iDouchebag with $50 and a new producer for the #OO Progo with $20. Big thanks to all them which allowed me to purchase Paul and Storms complete collection for the show.  And always MartinJJ with some excellent album art.
And speaking of Album art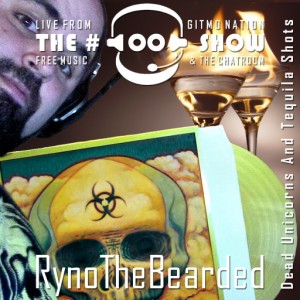 And why I am at it Amsterdammack tried his best to show me up again with a pre show. But, I can't give him to much of a hard time because thanks to him once again we have track listings.
Tags: Black Market Serotonin, Boy Without God, copperhead, Dead Unicorn, Die Leere, Dr. Zilog, Educated by Errors, et_, Great White Buffalo, Heifervescent, Hot Fiction, Karstenholymoly, Liam Stewart, Lil Kids, Loudog, LukHash, Marasma General, Paul and Storm, Paul war's, Pornophonique, Railway and Dogs, rocavaco, Seriality, Shearer, T Bird, The Freak Fandango Orchestra, The Underscore Orkestra, Too Little Cage