@N3PRO Playing With His Gadgets
Album art that will haunt my nightmares for years to come thanks to N3PRO and MartinJJ on an excellent #OO show. Once again iDouchebag comes in during the bonus hours of the show with another $50 producer credit. And Manimal learns not make fun of the visor.
Download here
Listen here

Album Art. Be scared.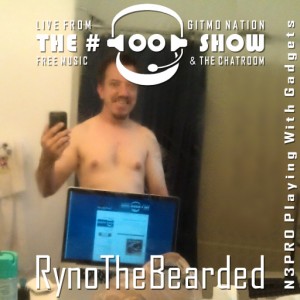 And remember life is better when we share