Shamelessly Dumping it All On You
Podcast: Play in new window | Download (Duration: 2:34:23 — 353.5MB)
Subscribe: Apple Podcasts | Android | RSS
A post Christmas #OO. Big props to our Producers Captain SaltyHash and his .099 BTC donation and Captain iDouchebag for his Christmas gift. Excellent album art by MartinJJ as always.
Advanced warning Poop Story inside.
Official rules to used ipad 2 give away. Will officially be given away new years eve live in competition to be determined.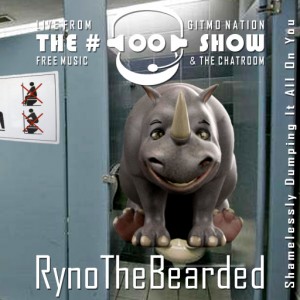 Playlist
Chatroom noise (good title)
There will be more by the end I swear
I wish I could be naked. Why not?
you can do what you want as long as you dont share the pictures 😛
[01:13] <silver> sounds like ryno is a privacy bitch
RynoTheBearded:I am
Everybody poops
Sometimes
[01:39] <amsterdammack> showtitle!
[01:40] > bad pooping posture
[01:46] <amsterdammack> i wish they would come together with some other big websites like FMA, Bandcamp, Spotify, Soundcloud and have one common API
RynoTheBearded: That would be nice
http://pic.epicfail.com/wp-content/uploads/2013/12/socks-turd.jpg this link does not work for me in Amsterdam!?
[02:13] <progo> oops. I was talking in the wrong channel.
[02:36] <SaltyHash> you really got a drinkin problem if you keep trying to " find a telephone pole and ask it to dance
[02:54] <teighnted> RynoTheBearded: I was wondering why my nipples were burning
http://4.bp.blogspot.com/-4pmEucSUVfI/UGymHVpfdPI/AAAAAAAAUzY/ikCMIVDflbM/s1600/Half-Naked-Girl-Robot.jpg
[03:08] <teighnted> i think i'll be hibernating tomorrow. :/ -34C again, with wind chill
And remember life is better when we share
Tags: Bayard Russell, Ghost Chief, Jammin-Inc, Loudog, LukHash, Martha, Mike Falzone and the Peppermint Trick, Paul and Storm, Pornophonique, Prosthetik Intelligentz, Radio Nowhere, Rob Warren, Rotten Lily, Slim, Starlight Girls, SWY, T Bird and the Breaks, The A.G's, The Anchormen, Tomggg, Vienna Ditto