Straight Into the Poo
Podcast: Play in new window | Download (Duration: 2:31:18 — 346.6MB)
Subscribe: Apple Podcasts | Android | RSS
Another excellent #OO show for your listening pleasure. MrOil stops to chat with us early and the Captain  brings us TWIB This Week In Beiber. Our Captains come in once again to produce the show. ViDouchebag in with $100 and SaltyHash with 40000 Dogecoin. Excellent work by MartinJJ on the artwork. Big thanks to those who put the show notes together.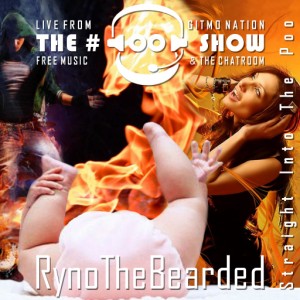 Playlist
Chatroom Noise
http://www.reddit.com/r/ccmusic/
[01:06] <teighnted> *gasp* prep work! say it ain't so!
[01:13] <teighnted> MartinJJ: i'm having a hard time imagining you headbanging.
[01:30] <teighnted> it's been such a boring week i'm especially obnoxious this evening. so enjoy 😀
[01:37:04] <teighnted> it sounds like Oils is deep throating his mic
[01:40] <RobLeather> Fuck you MartinJJ and your Monopoly money! 😛 LOL
[01:43:42] <RynoTheBearded> http://www.itmbox.com/
[01:49] <RobLeather> Human milk lasts less time because it's so tasty in espresso.
[02:00] <PG_Kelly> I always walk around with my sword hanging out!  😉
<MartinJJ> imagine if your a turtle watching humans….
[02:09:35] <manimal> and how come there's never been an ALF porn ??
[02:21:56] <SaltyHash> !donate
[02:21:56] <Doug> Do you enjoy listening to NoAgenda? Please help us by making a donation!
[02:21:57] <Doug> Send us your cash at:  http://www.itmbox.com/
[02:21:58] <Doug> We accept Bitcoin at:  1QJsUpZia1DLF7hayTFddQnnkrvTibUsgh
[02:21:59] <Doug> We accept Litecoin at: LPCosKPyMbnwYR5nsoXTU2Wk59u3tyw8cS
[02:22:00] <Doug> We are volunteers. Your donation will help us pay our bills. Keep the stream alive!
http://en.wikipedia.org/wiki/Meconium
[02:35] > straight into the poo
[02:34] <manimal> i was also swaddled in cloth diapers
[02:45] <RobLeather> Klaatu… I've had three kids.. and they move plenty fast even WITH poop in their diapers.
<RobLeather> And who said romance was dead *sigh*
[02:54] <manimal> see my limits are just like everyone else's
[02:54] <manimal> i am the norm
[03:11] <silver> sounds like ryno's getting lazy
And remember life is better when we share
Tags: Amity in Fame, Beltaine's Fire, Ben Walker, Bored With Four, Carlos Dingo, Circa Vitae, Crete Boom, Daedalus' Right Eye, Fall Walk Run, Freeky Cleen & Dickey F, Jammin-Inc, Jonathan Coulton, Kismet, Lorenzo's Music, Martha, Northbound, Nouer, Playhaus, Professor Kliq, Room 101, Ska and Pipes, Star Maps, W.A.S.A.B.I.