Twisted, Shaken, But Not Stirred
Podcast: Play in new window | Download (Duration: 3:15:34 — 448.0MB)
Subscribe: Apple Podcasts | Android | RSS
I dodge tornadoes to bring you this weeks excellent #OO show. I wanna give a big thanks to Tom Ray of Lorenzo's Music stopping by. Had a blast talking with him.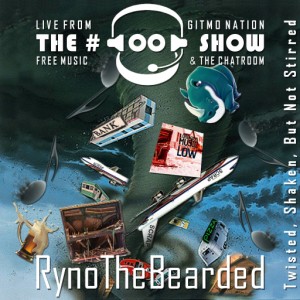 Show notes by Amsterdammack
Album art by MartinJJ
Interview arranged by Doug
Enjoy
Playlist:
To vote for every single song please follow the link to cchits.net!

 The Record – In the Morning – License: cc-by-nc-sa

 George Woods – Lucky One – License: cc-by-nc-nd

 Model Aeroplanes – B MA Innocent Love – License: cc-by-sa

 Nicolas Falcon – Playing Fair – License: cc-by-nc-sa

 The Wind Whistles – Good Friends won t Rip you Off – License: cc-by-nc-sa

 The Record – The Marrying Kind – License: cc-by-sa

 T Bird and the Breaks – Blackberry Brandy – License: cc-by-nc-sa

 Juanitos – Everybody Loves The Partys – License: cc-by

 Juanitos – This Is Jerk – License: cc-by

 The Record – Cucina Italiana master 1 – License: cc-by-nc-sa

 Tit Patapons – Save Ze World [texte : Antxoka] – License: cc-by-nc-sa

 Lorenzo's Music – Low – License: cc-by-sa

 The Funeral Honors – Lie beneath – License: cc-by-sa

 Soundstatues – Admire (Velatone Remix) – License: cc-by-nc-sa

 Anny Sky – No Love – License: cc-by-nc-sa

 Kate Orange – Searching game – License: cc-by-sa

 mGee – Movin' – License: cc-by-nc-nd

 The Record – Pedestal master 1 – License: cc-by-nc-sa

 Real Illusion – Let me breath – License: cc-by-nc-sa

 The Dark Clan – Anthem – License: cc-by-nc-nd

 The Funeral Honors – Alone – License: cc-by-sa

 Kate Orange – My weapon – License: cc-by-sa

 Sweet danger- i need to know – License: cc-by-sa

 Dead Relic – Blindness remains – License: cc-by-nc-nd

 The Record – Pervert master 1 – License: cc-by-nc-sa

 Lorenzo's Music – Easy Street – License: cc-by-sa

 Lorenzo's Music – San Francisco – License: cc-by-sa

 The Record – Zombie Dreams – License: cc-by-nc

 Lorenzo's Music – Drinkin' By Myself – License: cc-by-sa

 Lorenzo's Music – Hot Water Avalanche – License: cc-by-sa

 Lame Drivers – Other Side – License: cc-by-nc-sa
Chatroom noise:
And remember life is better when we share
Tags: Anny Sky, Dead Relic, George Woods, Juanitos, Kate Orange, Lame Drivers, Lorenzo's Music, mGee, Model Aeroplanes, Nicolas Falcon, Real Illusion, Soundstatues, Sweet danger, T Bird and the Breaks, The Dark Clan, The Funeral Honors, The Record, The Wind Whistles, Tit Patapons