The Parable of Broken Cities
Podcast: Play in new window | Download (Duration: 2:32:50 — 350.1MB)
Subscribe: Apple Podcasts | Android | RSS
Another excellent #OO show! This time Tony and Nick from Broken Cities stop by to talk music, and being 16 and pregnant. Their new album is out next month. I for one am looking forward to it!
Big thanks to my European production team MartinJJ and Amsterdammack for making me look good.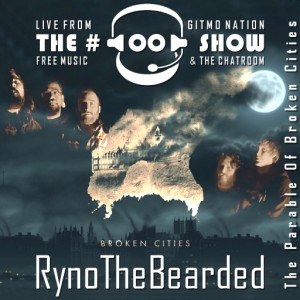 Tonight's show produced by Saltyhash with his 5 ltc donation and ViDouchebag gets one on a make good from last week when I forgot to list his $50 donation.
Enough yapping enjoy the show.
Playlist

 Glen Raphael – Flying Spaghetti Monster Hymn – license cc-by-nc-sa

 The Freak Fandango Orchestra – Hey Moe – license cc-by-sa

 Broken Cities – Toska – license cc-by-nc-sa
Broken Cities – Anemoi – unreleased

 The Gunshy – Silent Songs – license cc-by-nc-sa

 The Gunshy – Anarchists On Foodstamps – license cc-by-nc-sa

 Glen Raphael – iPhone – license cc-by-nc-sa

 Dr. Mindflip – Too little / too late – license cc-by-nc-nd

 Matthew Tyas – Gang Flying – license cc-by-nc-sa

 The Lathe Symphonic – Tyrannosaurus Rox – license cc-by-nc-sa

 The Lathe Symphonic – Sweet Love Song – license cc-by-nc-sa

 Doctor Popular – lolCats – license cc-by-nc-sa

MoreEats – Maybe Tonight– license cc-by-nc-nd

 MoreEats – Like 4 On The Floor– license cc-by-nc-nd

 Birocratic – Barbra – license cc-by

 The Gunshy – The Independent– license cc-by-nc-sa

 The Maggie Whackers – Pim song macallan – license cc-by-nc-nd

 The Maggie Whackers – Sans Regrets Sans Remords – license cc-by-nc-nd

 The Gunshy – Large-Hearted Blues – license cc-by-nc-sa

 The Toothaches – Easy – license cc-by-nc-sa

 The Toothaches – Lonesome – license cc-by-nc-sa

 Vienna Ditto – Little Fingers – license cc-by

 Jenn Kelly – Jesus Complex – license cc-by-nc-sa

 Vienna Ditto – Feeling Good – license cc-by

 Dr. Mindflip – Losing it – license cc-by-nc-nd

 Walter Sickert & The Army of Broken Toys – Devil's In The Details– license cc-by-nc-nd

 Vienna Ditto – Whatever Comes My Way – license cc-by

 The Gunshy – Getting High In Denver -license cc-by-nc-sa
Chatroom Noise
And remember life is better when we share
Tags: Birocratic, Broken Cities, Doctor Popular, Dr. Mindflip, Glen Raphael, Jenn Kelly, Matthew Tyas, More Eats, The Freak Fandango Orchestra, The Gunshy, The Lathe Symphonic, The Maggie Whackers, The Toothaches, Vienna Ditto, Walter Sickert & The Army of Broken Toys