Your support is needed!
They brought us good music in the past and they want to continue to do so in the future. They positively answered the question if they will stick with the Creative Commons license, they are known for cool rock music and they come from Canada.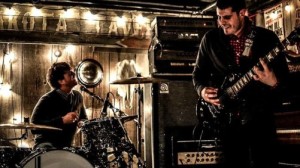 Good reasons to send some money and support them financing their coming new album.
At the moment their campaign reached 25% of the goal and some 41 days left.
http://www.pledgemusic.com/projects/thebluestones
Here is their last album that was played many times on the #OO-show

Amsterdammack
And remember life is better when we share
Tags: The Blue Stones