Headaches With The Toothaches
Podcast: Play in new window | Download (Duration: 2:30:21 — 344.1MB)
Subscribe: Apple Podcasts | Android | RSS
Another great #OO show. We are joined by The Toothaches for an interview and a short live set. Which unfortunately has some audio issues  to it. We did a brief sound check earlier and and it seemed to sound good but as the songs picked up we started getting issues in the sound. I apologize for the bad quality and will work on trying to do it again to make it sound better. I really want to thank the toothaches for being the first band to attempt something like this for the show it was awesome. I had fun hanging out with them during the afterparty they got to see more of the Captain than everyone ever expected.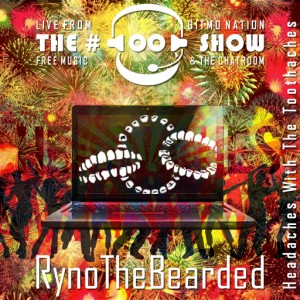 Thanks to our producer  oz_tunan for coming in with a beer using bitcoin.
Props to MartinJJ for his work on the show notes and album art.
Anyways enjoy.
Playlist
Chatroom Noise
Tags: Admiral Bob, Alex, Certain Folk, Cletus Got Shot, copperhead, David Rovics, Dazie Mae, doublethink, Elemint feat. MASA, Kate Orange, Kawaski J Nelson, KCentric, Lyall Moloney, MEISHI SMILE, Nick Lucas, Paul and Storm, Paul Lisak & After The Ice, SackJo22, snowflake, The Blue Stones, The Toothaches, Walter Sickert & The Army of Broken Toys