The Fandango Jürgen Takeover
Podcast: Play in new window | Download ()
Subscribe: Apple Podcasts | Android | RSS
Another excellent #OO for your listening pleasure. The super suave sexy hero Yuri The Blade comes and hijacks the show and makes for a blast of an evening. We drink beer, talk music and in general have a great time. You will not be disappointed.
Show producer SaltyHash with his 3.33 ltc donation.
MartinJJ album art and show notes. Amsterdammack finishes them up and writes a beautiful post to release I Feel Fantastic.
I had such a blast Jürgen did such a great job on all the songs he and the freak fandango orchestra put together for the show. He would not let me listen to any of them until they got played on the show.
Anyways enjoy the show.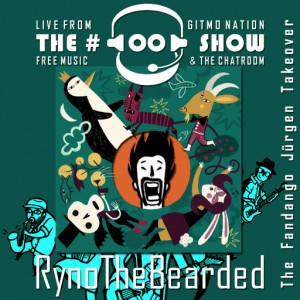 Playlist
Chatroom Noise
And remember life is better when we share
Tags: Assabé, Bored With Four, Bryan Art, Dr. Mindflip, Epitimia, La Trocamba Matanusca, Million Dollar Mercedes Band, The A.J. Gatz Project, The Doubleclicks, The Freak Fandango Orchestra, TV Girl, Uncle Neptune