Thank You, thank you very much
Podcast: Play in new window | Download (Duration: 2:39:39 — 365.8MB)
Subscribe: Apple Podcasts | Android | RSS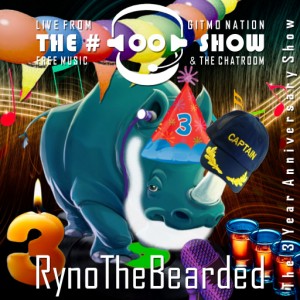 Sometimes life catches you by accident and takes you in ways you would of never expected. Somehow mine took me on a 3 year adventure that invited you along for the journey. I am proud to be were I am after so much time and I look forward the future and the adventures it will take us on. To everyone who has helped over the years Thank you thank you.
Now for those that helped out with this one Vidouchebag $30, lrockhq and oz_tunan with some ltc, come in as producers for their donations.
MartinJJ pulled together some  great album art.
And Progo kept the bot running that gives us charts for the show. Make sure to go explore Pintsize.
Playlist
And remember life is better when we share
Tags: 20lb Sounds, Beltaine's Fire, Big Shoals, Biting Elbows, Bored With Four, Brad Sucks, Cletus Got Shot, Hot Fiction, Matthew Tyas, Owl & Antler, Paul and Storm, Pray For Brain, Professor Kliq, Show Me Island, T Bird and the Breaks, Talk Less Say More, The Anchormen, The Blue Stones, The Freak Fandango Orchestra, The Gunshy, The Mom Rockets, The Toothaches, The Wind Whistles, Vienna Ditto