A Pretty Shiny Hearse Pileup
Podcast: Play in new window | Download (Duration: 2:55:28 — 401.6MB)
Subscribe: Apple Podcasts | Android | RSS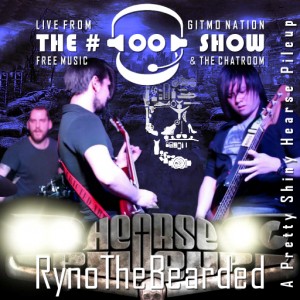 I think saying it was another excellent #OO show may be redundant but in my opinion it was. But hey I may be biased. Matt from Hears Pileup stops by to talk music and pretty shiny things.
A big thanks for our Captains as once again they come in as this weeks producers. Vidouchebag celebrates my birthday with a $39 donation and SaltyHash hits the reverse with 9.3 LTc. Thank you Captains!
Amsterdammack and MartinJJ work hard to make sure we have the beautiful show notes you see below.
MartinJJ also works hard to produce the beautiful art you see above.
Thank you gentlemen.
Enough of this yacking on with the show!
Playlist
Guest
Chatroom Noise
And remember life is better when we share
Tags: Backyard Superheroes, Dance For The Dying, Hearse Pileup, Jeffrey Phillip Nelson, John Fletcher, Jonathan Coulton, Josh Woodward, Lawrence Beamen, leon francis farrow, Louis Lingg and the Bombs, Michael Ellis, Mr. & Mrs Smith, Nerds With Guitars, Professor Kliq, Psychomonkey, Putro and The Money Making Machine, Rasmus Rasmussen, Saint Jayne, Sawtooth, SFH, Sister City, Vienna Ditto, ZEL, ZOE.LEELA