Crete Boom Mixed In With Booze
Podcast: Play in new window | Download (Duration: 2:58:13 — 408.3MB)
Subscribe: Apple Podcasts | Android | RSS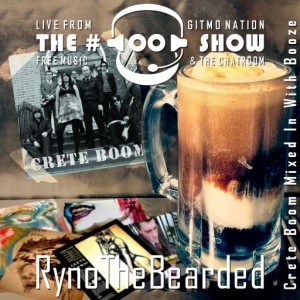 #OO for 4/25/2015 Seo Cahill from Crete Boom stopped by to talk music and the commons. The Captain went off on a tangent as always and during the After Party we listen to Lorenzo's Music rock out on YouTube. I highly recommend you checking it out.
Big thanks to Captain ViDouchebag for his $50 donation to show to help jump start the idea of a #OO Stateside meetup. Anyone interested in that happening? I know he also made a nice donation towards Lorenzo's Music for there excellent YouTube performance.
Thanks to both Nadine and MartinJJ for putting together the show notes. MartinJJ graces us with awesome album art again.
Playlist
Guest
Seosamh Cahill – Crete Boom
Chatroom Noise
<manimal> soundcloud is what I call my farts sometimes
<MackAway> I hate to link to music on soundcloud, because it will eventually vanish sooner or later
<silver> at least it's not 'highway to the danger zone'
<RynoTheBearded> https://www.youtube.com/watch?v=qTRO9k6Accg
<brettiquette> this looks good… https://instagram.com/p/13wJ1uvKn7/
<SaltyHash> a classic http://i.imgur.com/LBM6Nnx.jpg
<RynoTheBearded> http://i.imgur.com/0B5sKSW.jpg
<ViDouchebag> fucking video games… give me an hour with one of these and I'll conquer all
<ViDouchebag> my wife said she had a bad dream the other night that I was fucking some teenage asain girl…. I'm like, " are we talking 18/ 19 or 13/ 14″?
<Bartimaeuso> We could go on for a while about the various types of fuckers
<ViDouchebag> people are strange, women especially
<RynoTheBearded> so who did I at least scare the shit out of?
<SaltyHash> smash says ryno sounds drunk
<ViDouchebag> woke up in the black mountains of tenessee by a stream
<silver> sorry, i fell asleep on the couch
<SaltyHash> capn' says" http://wac.450f.edgecastcdn.net/80450F/thefw.com/files/2013/05/Nicholson.gif "
And remember life is better when we share
Tags: Birocratic, Broken, Crete Boom, DazeSoft, Doctor Popular, Dr. Mindflip, far Magic, Farmertan, Great White Buffalo, I Am Not Lefthanded, Lorenzo's Music, Matthew Moore, Maze, MMO, MoOt, Professor Kliq, Rasmus Rasmussen, Shinobu, Single Bullet Theory, T Bird and the Breaks, The Bourgeois, The Fishermen, The Stoop, The Woolly Hats