Lorenzo's Music Meets Vienna Ditto
Podcast: Play in new window | Download (Duration: 3:05:03 — 423.5MB)
Subscribe: Apple Podcasts | Android | RSS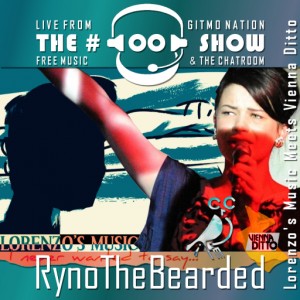 An excellent #OO show were we double up on guests and have Nigel from Vienna Ditto stop by at the top of the show and Tom Ray at the end of the show bumps Captain Beiber. For those of you who missed the Captain he did make it by later we just didn't record.
Bug thanks to our Captains who both came in as producers for tonight's show. $30 from ViDouchebag and 10 ltc from SaltyHash. Thank you Captains!
Album art and show notes brought to us by MartinJJ.
Enough yapping enjoy the show.
Playlist
Guests
Nigel Firth – Vienna Ditto
Tom Ray – Lorenzo's Music
Chatroom Noise
And remember life is better when we share
Tags: Ace Bushy Striptease, Cara Fletcher, David TMX, Heifervescent, Hot Fiction, Ian Kilmer, JARA, Jeff Rosenstock, Jesse Warren, John Fletcher, Lorenzo's Music, S.A. Bach, Shinobu, The A.J. Gatz Project, The Boston Tea Party, The Freak Fandango Orchestra, The Wild, Vienna Ditto