Safety First With Virtual Lawn Darts
Podcast: Play in new window | Download (Duration: 2:58:47 — 409.5MB)
Subscribe: Apple Podcasts | Android | RSS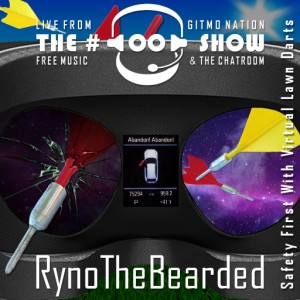 #OO for 1/8/2016 Aka Jarts for Sale
A fun night and something new added to the post. I have put links to either official videos or cool videos that feature the track. There ended up being 9 of them this time. If I get motivated I might try to make them into a youtube playlist later. One thing I think is cool about creative commons is the ability to re use and this is a cool way to show some of the different ways people are making cool things.
MartinJJ with awesome album art.
Shownotes by MartinJJ.
Enough of this yapping on to the show
Playlist
The Absolute Sky –

Golden Silence

World's Greatest Ghosts – The Royal Court  video
Radio GFM – The Marvels – Wounded Seriously (cc-by-nc-sa) 
Daedalus' Right Eye – Dream Catcher 
SFH – Stadium megalomanium – SFH 
David Rovics – All the News That's Fit to Sing 
the young novelists – hear your voice  video
Shenandoah and the Night – So Long 
A Virtual Friend – Paris La Nuit 
A Shell in the Pit – Rep By Pop  video
No Monster Club – Kalimanko 
The Wind Whistles – Bats in Flight  video
Sawtooth – Memorial Day Crossroad Blues 
Glen Raphael – Your Love Is… (Love Song With Metaphor)  video
Josh Woodward – Gallows Hill 
Stærosaurus – Hvis du ser mig går det skidt 
Dr. Pimp – A Walk Through The Desert 
Pat Chilla The Beat Gorilla – Brilliant Daze (days are confused mix) 
Dr Remix – Anything Dub 
Sweet Play – THE DOTTED LINE 
Garmisch – The Cultural History of the Penis 
Future Theft – Worm Food Walking 
Hearse PIleup – Pretty Shiny Things  video
Binary Heart – My Last Night in San Francisco 
High Dive – Last Time in Lexington 
Cheese N Pot-C – Funky Motion (Album Version) 
The Impossebulls – Road Warriors 
Dr. Mindflip – Dead swinger 
Kirk Pearson and BIT – Glitch 
SFH – Smalltown heavy metal blues 
Chatroom Noise
<progo> itm. anyone wants me, wait 12 minutes and ask me. going to get a coke

<blitzed> *LOL*

https://upload.wikimedia.org/wikipedia/commons/a/ad/Lawndart.jpg

<ryno>

https://www.oculus.com

<Amsterdammack> no MartinJJ the beta tester paid 350 and did not get support

<blitzed> utaalk funny thing…in 7th grade my teacher warned us that average American has $15k creditcard debt…has not changed!

<utaalk> The Lawnmower Man guy (or was it the guy in lawnmower man 2) is the same guy who played Max Headroom in the 80s. Played a looney scientist on that syfy comedy series about the hidden city full of govt scientists.

<ryno> eureka

<utaalk> TV presenter left red-faced after losing her bikini top during live broadcast

https://www.youtube.com/watch?v=qVe4BP3INho

<MartinJJ> not much boobs in there 🙁

<Amsterdammack> lol MartinJJ exactly what I thought

<progo> MartinJJ: I picked up this guy's album at a live show

* progo is proud of his one musical contribution to the library

<SaltyHash> anything that makes a failure feel like less of a failure by seeing even worse failures

<Amsterdammack> Mondays is "And now with bass" day

<progo> I'm off to cavort with people from my wife's show. left: singing folk songs; right: my date? with me in the audience anyway

https://scontent-lga3-1.xx.fbcdn.net/hphotos-xap1/t31.0-8/12471588_850537991711606_3890398505705410879_o.jpg

<Amsterdammack> I can recommend the Brad Sucks stuff for walking, the We Are Castor album also works fine for me

<Amsterdammack> so instead of Pizza donations you need money for new trousers soon?

<ViDouchebag> this guy sounds just like one of the dead milk men

<SaltyHash>

http://imgur.com/MbDOCeK

<Amsterdammack> not sure if I like this. I am a big Supertramp fan

<Amsterdammack> back to the Docors theme 😀

<utaalk> Jarts (lawn darts) have a 1 pound weight behind a 6 inch spike, then fins and a handle
And remember life is better when we share
Tags: A Shell in the Pit, A Virtual Friend, Binary Heart, Cheese N Pot-C, Daedalus' Right Eye, David Rovics, Doctor Popular, Dr Remix, Dr. Mindflip, Dr. Pimp, Future Theft, Garmisch, Glen Raphael, Hearse Pileup, High Dive, Josh Woodward, Kirk Pearson and BIT, No monster Club, Pat Chilla The Beat Gorilla, Radio GFM, Sawtooth, SFH, Shenandoah and the Night, Stærosaurus, Sweet Play, The Absolute Sky, The Easton Ellises, The Impossebulls, The Wind Whistles, the young novelists, World's Greatest Ghosts