Oh No! It's Just Ryno With The #OO-Show!
Podcast: Play in new window | Download (Duration: 3:01:45 — 416.3MB)
Subscribe: Apple Podcasts | Android | RSS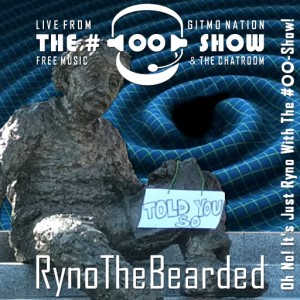 #OO for 2/12/2016 Aka Gravity Waves
Big thanks to ViDouchebag for his $140 donation to cover my tickets back to the 90's
MartinJJ with awesome album art.
Shownotes by MartinJJ.
Enough of this yapping on to the show
Playlist
Chatroom Noise
And remember life is better when we share
Tags: Bending Lights, bobby blue, Bomb The Music Industry!, Calexico, Cheese N Pot-C, John Lee's Hooker, Kaceo, Lazlo Supreme, Pete Lund, The Blend, The Civil Engineers, The.madpix.project, Tom Shorterz ft Ms Dynamite & Trilla, Torelli and the Fuse