Hissing Pallas Mooneating Maggots
Podcast: Play in new window | Download (Duration: 3:04:50 — 423.2MB)
Subscribe: Apple Podcasts | Android | RSS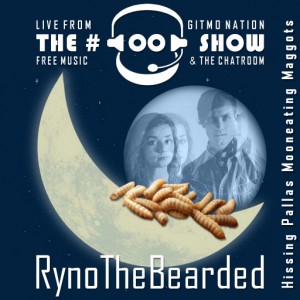 #OO for 4/1/2016 Aka  Being nice to Canada
Big thanks to Captain ViDouchebag for his $50 donation to be this weeks producer once again.
MartinJJ with awesome album art
Enough of this yapping on to the show
Playlist
Guests
Nick and Nora of Hissing Pallas
Chatroom Noise
RynoTheBearded>

https://starfrosch.com/hot-100/2016/13/rock




HellOO|35075> lol buy their album on bandcamp

<HellOO|35075>

https://hissingpallas.bandcamp.com/

<RynoTheBearded>

http://imgur.com/dUF6nyJ

<SaltyHash> that some of the updates aapl rolled out recently may have let DOJ into the devices they had the icloud info for

<SaltyHash> I didn't fully grasp it, not an iOS user, wondered if it seemed legit to progo tech expert

<SaltyHash> the theory is that is the reason the case was dropped

<HandsomeDevil> Easton time!

<HandsomeDevil> fyi – Listening to your shows is about the only way I hear new music. I haven't seriously listened to commercial radio in years.
Tags: Big Shoals, Boogie Belgique, Brad Sucks, Chris Watts, Heifervescent, Hissing Pallas, John Bovey, Monk Turner, Nicolas Falcon, Oh Yeah, S.A. Bach, Sara, Slynk, The Easton Ellises, the Future, The New Valleys, The Willing