Listen At Your Own Risk!
Podcast: Play in new window | Download (Duration: 2:29:35 — 342.7MB)
Subscribe: Apple Podcasts | Android | RSS
I am badly sick for this episode of the #OO show. There are moments I was surprised I made it for a full show. Props to MartinJJ for album art, Amsterdammack for show notes and continuing the after party after my voice gave out, and progo for making one bad ass bot.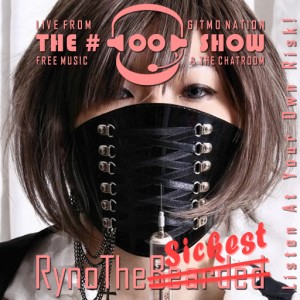 Playlist:
Chatroom noise:
Tags: A Magnifique Bandedos Homes sen Medo, Bebob Banger Pumper, Ben Walker, Boom Boom Beckett, Bored With Four, Brad Sucks, Carlos Dingo, Dead Unicorn, Dr. Zilog, Farfleched, Houdini Roadshow, Josh Woodward, Kevin MacLeod, LA PETITE MORT, Nasimiyu, Radio Nowhere, Sekshun 8, Shearer, Ska and Pipes, spoonboy, T Bird, Talk Less Say More, Telepathic Teddy Bear, Walter Sickert & The Army of Broken Toys, WE ARE FM