Hey! What's Up With That Dinger?
Podcast: Play in new window | Download (Duration: 2:28:29 — 339.9MB)
Subscribe: RSS
Another excellent show. I decided to hit some new and old stuff for this edition of the #OO. I think it worked out quite well. There is really not much else to say.  MartinJJ awesome album art as always. Great work by Amsterdammack on putting together the show notes. I woke up and saw all I had to add was this little blurb at the top then I was done. Thank you sir. Finally thanks to our Captain SaltyHash for his 1.6667 ltc donation.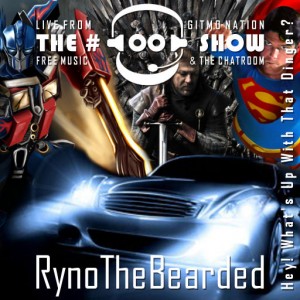 The only other thing I have to say is I have another #Unformatted lined up for next Thursday at 7 with the band The Uncredibles! lgy!
Playlist

 The Uncredibles – Listen to the Radio License: cc-by-nc-sa

 The Uncredibles – Fuck Bono License: cc-by-nc-sa

 Educated by Errors – Educated by Errors – 05 – prefer dreaming License: cc-by-nc-nd

 Pheasant – Fools Gold License: cc-by-nc-sa

 Pheasant – Dirty White Dress License: cc-by-nc-sa

 The Natives – Downhill License: cc-by-nc-nd

 B.M.C. Big Mountain County – Brain machine License: cc-by-nc-sa

 Lejo Harmeson & Essence – Complicated Man License: cc-by-nc-sa
 Levi Strom – Janey License: cc-by-nc-sa

 Pheasant – Debtors License: cc-by-nc-sa

 Pornophonique – I want to be a machine License: cc-by-nc-sa

 Walter Sickert & The Army of Broken Toys – DODECA  HIGH License: cc-by-nc-nd

 Carlos Dingo – One feeling License: cc-by-nc-nd

 Los Brodies – Al despertar License: cc-by-nc-sa

 Jammin-Inc – Land In Sicht License: cc-by-nc-sa

 The Maggie Whackers – Drunken Sailor License: cc-by-nc-nd

 Captain Stu – Han Solo License: cc-by-nc-sa

 The Grammar Club – Plastic Submarine License: cc-by-nc-sa
 Spiedkiks – Watch Ur Behavior License: cc-by-sa

 A.F.F.E.N – Like life easily ended ( RADIO EDIT ) License: cc-by-nc-nd

 Friction! – Always License: cc-by-nc-sa

 Rob Warren – Italy License: cc-by-nc-sa

 Nasimiyu – The Spooks License: cc-by-nc-sa

 Sahra da Silva & the Jagged Soul – Soulmate License: cc-by-nc-sa

 The Natives – Been Waiting License: cc-by-nc-nd

 Hot Fiction – War Of Attrition License: cc-by-nc-nd

 Great White Buffalo – Thanks for Nothing License: cc-by-nc-sa
Chatroom Noise
<manimal> Klaatu has been sending me emails that border along fear mongering for masturbaters and every time they make me laugh
<RynoTheBearded> https://www.youtube.com/watch?v=IYHqOJlsZ8M
<progo> I went to the Museum of Sex with my wife last weekend
<PG_Kelly> progo …and you are still married?
<progo> PG_Kelly: I don't get the joke
<RynoTheBearded> I once had sex
<RynoTheBearded> it was good
<manimal> I also went to the Marijuana Museum
<RynoTheBearded> I miss it
<RynoTheBearded> I slept in my old bed the other night and it brought back memories to the spank bank
<progo> isn't Game of Thrones just porn with an elaborate plot?
<oz_tunan> http://youtu.be/84WpcmJ28Yg (Ryno found it first)
<silver> flaaaaaaaaaaccidddddd
<silver> have fun http://coppermind.net/wiki/Coppermind:Welcome
<RynoTheBearded> my steak tacos were freaking awesome tonight
<RobLeather> Were they road kill?
<RobLeather> Klaatu You ever watch the Florida Project movie with Walt Disney in it, from 1966. It's a Project for a new American City… along the lines of modernism https://www.youtube.com/watch?v=_GOYu05GknY
<oz_tunan> Your turtle sex lacked passion 😉
<progo> my wife thanks you RynoTheBearded. she's not even here and she told me to tell you not to play The Captain's Wife's Lament
RobLeather> Pop Century resort…. http://www.adedesign.com/media/projects/113_ADE_DisneyPopCenturyResort-4.jpg
<RobLeather> Know your place tiny people.
RobLeather> What the fuck is a dinger!?
<Klaatu> dinger is redneck speak for bell or buzzer in a car
It came from the after party but I like this http://i.imgur.com/M19jygi.png