Dark Situations and Vague Pizza
Podcast: Play in new window | Download (Duration: 2:38:10 — 362.3MB)
Subscribe: Apple Podcasts | Android | RSS
I recap my horrible experience at Pizza Hut and the Captain loses his way in the dark. All in all fun was had by all.
We had 2 producers first Edward with his $33.33 donation warning me to stay away from cheap pizza and beer. Then SaltyHash comes in with $33.32 of ltc and seconds the cheap pizza warning.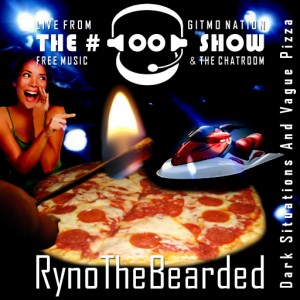 MartinJJ pulled double duty with art  and show notes.
Anyways enjoy.
Playlist
Chatroom Noise
And remember life is better when we share
Tags: Aaron Wolf, Big Shoals, Brad Sucks, Candy Says, Cletus Got Shot, Dj Barkäcs, Freeky Cleen & Dickey F, Oh Yeah, Paul and Storm, Radio Nowhere, Secret Diaries, Slim, Sounds Like Chicken, Stephane TV, T Bird and the Breaks, The A.G's, The Decomposers, The Easton Ellises, The Gunshy, The Impossebulls, The Natives, Ukulele Clan Band, Walter Sickert & The Army of Broken Toys