Doc Pop Destroys All Preset Yo-Yo Snowglobes
Podcast: Play in new window | Download (360.6MB)
Subscribe: Apple Podcasts | Android | RSS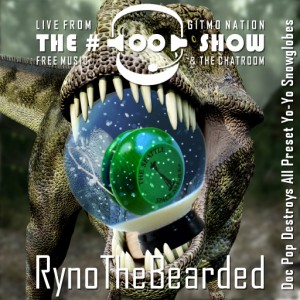 Another excellent #OO show. Where we talk music and dinosaurs with the yo-yo professional Doctor M. Popular.  Find out what the M stands for inside.
We have multiple producers for last night starting with our Captains Vidouchebag and SaltyHash with the donation of a phone and 8 ltc respectably. Then I am proud to announce we have 3 more members of the crew as Seaman Manimal with $30, Seaman John Fletcher with $10.10 and Seaman oz_tunan with .10211968 btc donated to join our crew of 53. Welcome aboard Seaman, I am proud to have you in the service of the #OO.
Thanks to MartinJJ and Amsterdammack for making sure we have great shownotes. And MartinJJ once again for album art.
Playlist
Guest
Chatroom noise
Just a little extra if you make it down this far. This weeks art is awesome thanks to the effort MartinJJ puts in. His contributions really go a long way to make the show great.
And remember life is better when we share
Tags: Backyard Superheroes, Dance For The Dying, Doctor Popular, fitzzgerald, Isaac Graham, Los Brodies, Mike Phirman, Pornophonique, Saint Jayne, Sawtooth, T Bird and the Breaks, The Doubleclicks, Uncle/Father Oscar, Vienna Ditto