A Swedish Wolf In Emerald Park
Podcast: Play in new window | Download (Duration: 2:51:11 — 392.2MB)
Subscribe: Apple Podcasts | Android | RSS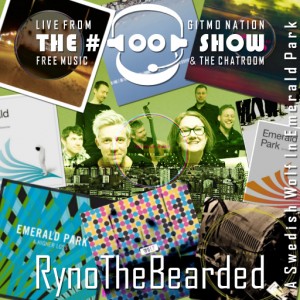 #OO for 5/22/2015 an excellent show featuring our guests from Sweden, Emerald Park. They stopped by to give their first ever English language interview while staying up to 1 am to come on the show.  We talked drinks and music as their new album Go!Go!Go! that will be dropping next month! I got my passport! That means we are in step 2 of preparing for the trip. I will hopefully be getting my tickets next week.
Speaking of which both our Captains came in with donations to help kick start the funding for the trip! ViDouchebag came in with a $250 donation and SaltyHash with 8 ltc making them producers for the show. I have spoke with Captain Beibs and we are working for official titles to go with any donations earmarked for the trip.
MartinJJ and Amsterdammack put show notes together and MartinJJ kills it once again with the album art.
A final warning, during the interview with Emerald Park one of the tracks messes up so be prepared for that.
Other than that enjoy the show!
Playlist
Guests
Tobias Danielsson Borelius & Mattias Wilke  –  Emerald Park
Chatroom noise
And remember life is better when we share
Tags: Binary Heat, Cara Fletcher, Cassette Tape Bandits, Cheese N Pot-C, Chewing On Tinfoil, Emerald Park, Ian Kilmer, John Fletcher, Kevin MacLeod, Let Me Crazy, Manhat10, Nate Maingard, Second Dam, Shinobu, The Wild