Mellow With A Touch Of Cuteness
Podcast: Play in new window | Download (Duration: 2:55:17 — 401.5MB)
Subscribe: Apple Podcasts | Android | RSS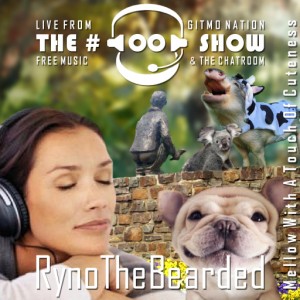 #OO for 5/2/2015  where I try to preempt chat room weirdness with puppies. I think it worked for a while.
Our producer for last night is Seaman John Fletcher with a $10 donation.
Big thanks to MartinJJ and Amsterdammack for putting together the show notes and MartinJJ for awesome album art as usual.
Enough yapping on with the music.
Playlist
Chatroom Noise
And remember life is better when we share
Tags: AAAHHHRCHESTRA, Backyard Superheroes, Beltaine's Fire, Cosmic Analog Ensemble, Dance For The Dying, David Blair, Doctor Popular, Dr. Mindflip, Emerald Park, Exxasens, George Woods, Heifervescent, John Fletcher, Kevin MacLeod, Lorenzo's Music, madelyniris, Mike Falzone and the Peppermint Trick, Nowhere Again, Oh yeah the future, Sawtooth, Space Weirdo, The A.J. Gatz Project, The Easton Ellises, The Gasoline Brothers, The Toothaches, The Uncredibles, The Unjerks, TV Girl, Vita and the Woolf