The Chatroom Existence Miracle
Podcast: Play in new window | Download (Duration: 2:59:48 — 411.9MB)
Subscribe: RSS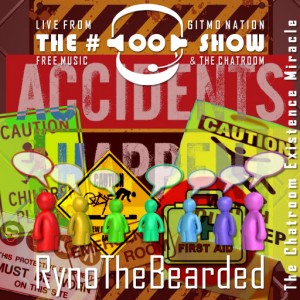 #OO for 10/9/2015 Aka How is Rob Leather not dead?
Big thanks to rosko this weeks producer for picking me up Kara Square and Piero Peluche new album on bandcamp.
MartinJJ with awesome album art.
Shownotes by MartinJJ.
Sorry about the links for the stuff from quote unquote records the site is having issues and I prefer linking back to the site with the Creative Commons license. I will fix later.
Enough of this yapping on to the show
Playlist
Chatroom Noise
<progo> I have friends who are a married couple that spent a couple of years at night playing WoW without talking out loud

* oz_tunan hacks teighnted and Rob's PCs for cyber sex clips 😉

<teighnted> Rob is rushing for an Elvis shot of vodka

<robleather> How hard were you rubbing it clear RynoTheBearded?

<RynoTheBearded>

http://www.usatoday.com/story/news/nation-now/2015/03/11/meat-eaters-animals-lifetime/70136010/

<MartinJJ> I never eat whole animals

<teighnted> well, that settles that. mad people are definitely off my list of things to eat

<RynoTheBearded>

https://i.imgur.com/K5yfE0v.jpg

<progo> RynoTheBearded: you need to move to a walkable city

<SaltyHash> I thought that's why they got paid tens of millions of $ for a few years, compensation for permanent damage to their bodies

<RynoTheBearded> yeah but what is more the concern is the high school players who end up with long term brain damage

<RynoTheBearded> yeah you can injure people with the rackets in badminton trust me I know

<MartinJJ> I think the only real safe sports are watching them on tv, but then you still might get a heart attack from over excitement about nothing.

<robleather> I was playing cowboys and indians when I was 11 and the cowboy pushed me backwards off a 10′ wall and I landed and broke my neck.

<robleather> Broken neck, shot, stabbed, fell on nail, ran over.

<progo> show title: How is Rob Leather not dead?

<robleather> Funniest was when I was on holiday in Romania and their airforce accidentally bombed the beach outside the hotel and blew out all the windows in the hotel…. and I slept through the lot.

<robleather> RynoTheBearded The beach they bombed –

http://www.mangalianews.ro/wp-content/uploads/mamaia-foto-claboo-media.jpg

<RynoTheBearded> oh that does remind I did bruise the head of my penis once

<RynoTheBearded>

https://i.imgur.com/PYSw18E.jpg

<BitterC> doing dumb shit must be in the DNA to clean out the gene pool once in a while

<silver>

https://i.imgur.com/xygc39y.jpg

<silver> nice parfait

http://stat.ameba.jp/user_images/20151004/01/blueprint-bp/6e/51/j/o0480064013443553643.jpg

<RynoTheBearded>

https://i.imgur.com/xlnlGhN.jpg

<RynoTheBearded>

http://i.imgur.com/xWYQXwh.gifv