Wedding Randomness With Twenty Cops Around
Podcast: Play in new window | Download (Duration: 3:04:21 — 422.3MB)
Subscribe: Apple Podcasts | Android | RSS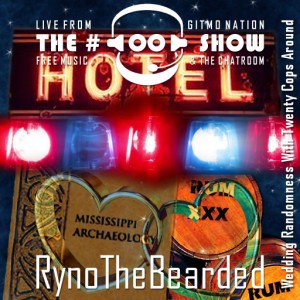 #OO for 6/10/2016 AKA A Wedding, A Sketchy Hotel, Cops, an Emergency Bottle of Rum, and Archaeologists.
MartinJJ with awesome album art.
Enough of this yapping on to the show
Playlist
Chatroom Noise
And remember life is better when we share
Tags: Beach Craft Bonanza, Bomb The Music Industry!, Cullah, Dave Imbernön, G8, Hissing Pallas, Jacob Haller, Jimmy and The Threats, John Bovey, John Lee's Hooker, JOK JOU, Kevin MacLeod, Lazlo Supreme, Mercury & The Architects, mGee, Monk Turner, Tarra Layne, The Blend, The Civil Engineers, The Willing, The.madpix.project, Vienna Ditto, Ziegler Co.