The RynoTheBearded #OO-Show Tapes
Podcast: Play in new window | Download (Duration: 1:08:22 — 156.7MB)
Subscribe: Apple Podcasts | Android | RSS
Welcome to the weekly #OO Top 10 show for October 21, 2016, where we recap the top tracks as decided by the voters of the #OO chat. You can take part by going to http://ryno.cc/chat and voting for your favorite Creative Commons tracks.
Big thanks to tonight's producer Captain ViDouchebag for his $30 donation.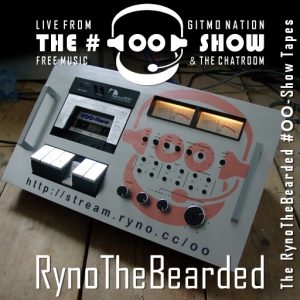 Big thanks to MartinJJ for album art.
We have tabulated and correlated all the votes and I now present you this weeks best tracks.
10. Paul and Storm – Westerosi Pie


9. Colour Me Wednesday – In Your Shoes


8. Vienna Ditto – Busted Flush


7. Chalk Dinosaur – Donutman


6. Savoy Motel – In One Ear and Out the Other/Watermelon Fats


5. Janina & James – Sweet Love


4. Conan Neutron & The Secret Friends – I Do Admire Your Courage…


3. Cloudjumper – Frozen Water


2. Upbeat Sneakers – Hope And Glory


1. BlunderBox – Babyface and A Cigarette

Remember the content of this show is released on a cc-by license. The tracks contained within retain their original license, see the show notes for more information. To listen live come by  on Friday nights at 6pm US central time on the #OO-stream. You can find it at https://rynothebearded.com/chat/. There are almost always people there ready to talk music or anything else you may enjoy. most of all remember to support the artists and musicians who make the show possible by releasing their music under a creative commons license. With out that, this show would not be possible.
Cool things are about.
And remember life is better when we share
Tags: BlunderBox, Chalk Dinosaur, Cloudjumper, Colour Me Wednesday, Conan Neutron & The Secret Friends, Janina & James, Paul and Storm, Savoy Motel, Upbeat Sneakers, Vienna Ditto