Lot's Of Music And Cookies In The Fridge
Podcast: Play in new window | Download (Duration: 2:28:55 — 341.2MB)
Subscribe: Apple Podcasts | RSS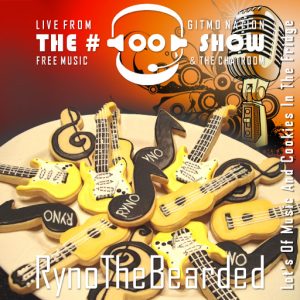 #OO for 4/21/2017 AKA The forgotten epsiode
Thanks to our producer Captain ViDouchebag for his $30 donation!
Big thanks to MartinJJ for Album artwork.
Sorry for the delay. Life has been crazy lately we had a live only #OO last week and I was even slow to catch up on posting. As crazy as work is I can't even promise I will be on time on Friday.
Enough of this yapping on to the show
Playlist
0:00:00 – Lorenzo's Music – Chocolate & Cocaine


0:07:17 – Lorenzo's Music – Bags Of Color


0:11:10 – Lorenzo's Music – I Never Wanted To Say


0:16:15 – Dofhei Project – Squeeze my soul


0:20:39 – Kismet – Hey Champ!


0:23:32 – Son Little – Carbon


0:26:04 – Son Little – Doctor's In


0:32:00 – Calexico – All Systems Red


0:38:36 – Savoy Motel – In One Ear and Out the Other/Watermelon Fats


0:46:13 – Daddy Long Legs – Evil Eye/ The Stranger Rides Tonight


0:56:02 – The Impossebulls – The GetBack (Dr. Mindflip's Medicinal Mix)


1:00:57 – Spiedkiks & Timothy Wisdom – Loop Brother


1:04:20 – Spiedkiks (feat. Goodbar) – Bee Sting


1:08:34 – Ridgway – First One (Feat. Celina Ventanilla)


1:13:39 – Show Me Island – Ring Around and Run


1:16:42 – Show Me Island – I Wouldn't Beg


1:20:26 – Show Me Island – I Don't Know Anymore


1:24:39 – Isaac Graham – When I Find Gold


1:29:14 – Stuart Ross – Some Trouble


1:32:58 – Bralitz – My Island


1:35:30 – Rasmus Rasmussen – Tale of The Farmer's Daughter


1:40:55 – Lorenzo's Music – Low


1:45:30 – Upbeat Sneakers – Here We Go Again


1:48:43 – Skabrot – Bored Reality


1:52:06 – Skabrot – Place where I belong


2:24:46 – T Bird and the Breaks – Blackberry Brandy

Chatroom Noise
<RynoTheBearded> I work I eat I sleep

<SirBemrose> Well if you ever want to get away from the stress there's always unemployment

<SirBemrose> And remember, violence can be an effective coping technique.

<progo> COFFEE!

* progo often freeloads on porn while listening to #OO Show

Show title:

XXX Hardcore Deadlines

Webcam pop quiz

I work I eat I sleep

Captain Negatives Theme Ideas
Tags: Bralitz, Calexico, Daddy Long Legs, Dofhei Project, Isaac Graham, Kismet, Lorenzo's Music, Rasmus Rasmussen, Ridgway, Savoy Motel, Show Me Island, Skabrot, Son Little, Spiedkiks (feat. Goodbar), Spiedkiks & Timothy Wisdom, Stuart Ross, T Bird and the Breaks, The Impossebulls, Upbeat Sneakers