#OO Presents Live From ECOSHED Jackson! 11/11 Celebrating 11 years of the #OO!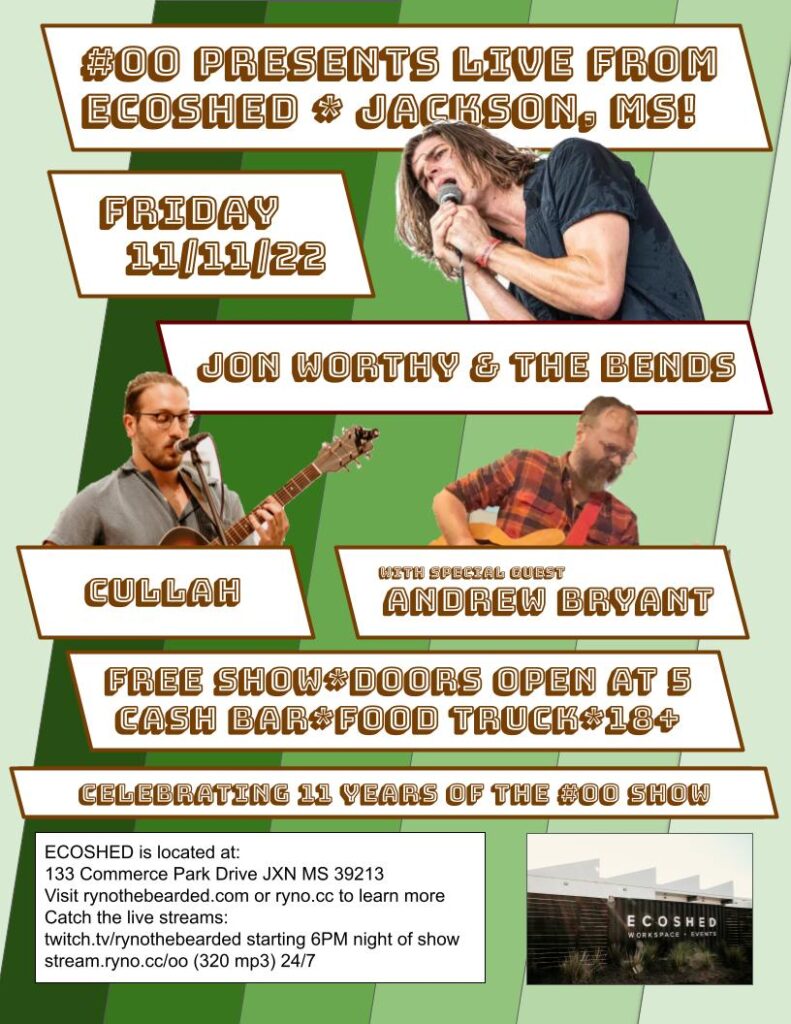 On Friday 11/11/22 we are set to celebrate the 11 year anniversary of my podcast!
We are having a free show for everyone to come enjoy some awesome music and have a great time!
Doors open at 5 Streaming starts at 6, Andrew Bryant hits the stage at 7 then we will have Cullah start between 8 and 8:30, then Jon Worthy to close out the night.
Be there, as there will be pizza and beer!