Little Spied & Kik Smartphone People
Podcast: Play in new window | Download (Duration: 2:28:45 — 340.9MB)
Subscribe: Apple Podcasts | Android | RSS
Another excellent #OO show featuring Kik from Spiedkiks. We discuss their lack of twitter and how grandmas will always support you even when they don't understand what you are doing.
MartinJJ pulled double duty during the show putting together show notes and album art as Amsterdammack was actually hanging out in person with our musical guest Kik. He did a great job making sure we had a good connection and after 36 hours straight of being awake he comes back to finish the show notes.
We had two producers for the show as SaltyHash came in with a 5.5 LTC donation and MajorDowner comes through with a $25 donation for his second producer credit.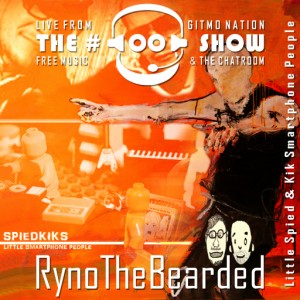 Anyways enjoy. And once again a big thanks to Kik for coming by.
Playlist
Chatroom Noise
Tags: Eclectek, Hot Fiction, Lorenzo's Music, More Eats, Of The I, Professor Kliq, Spiedkiks, T Bird and the Breaks, The Black and Dangerous, The Blue Stones, The Dark Clan, The Freak Fandango Orchestra, The Shark Bubbles, Vienna Ditto