Cooking CCmixter With Susan
Podcast: Play in new window | Download (Duration: 2:48:54 — 386.9MB)
Subscribe: Apple Podcasts | Android | RSS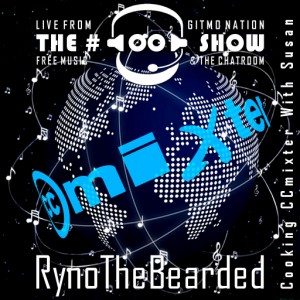 Another excellent #OO show where Susan aka sackjo22 stops by to talk about ccmixter's music is healing project in which they are collaborating with the University of Utah to test music healing on patients. An interesting project to say the least.
The Captain's do what they do and ViDouchebag $30 and SaltyHash 8 ltc both get another producer credit for their donations last Sunday for the unexpected live only show I did. Yeah those happen. On what seems to be an increasing basis.
MartinJJ does excellent work again on the album art and show notes.
Anyways I have babbled lets get to the show.
Playlist
Guest
Chatroom Noise
And remember life is better when we share
Tags: Amanda Palmer & The Grand Theft Orchestra, Ben Cummings, Cletus Got Shot, Daniel Ingram, Deanmoore, Diablo Swing Orchestra, Doctor Popular, Gosprom, I'M FRESH! YOU'RE PRETTY!, Jeris, Kevin MacLeod, Kirk Pearson and BIT, Kirk Pearson and Julian Korzeniowsky, megansalpietro, Pro Audio, ProleteR, Ramova, Saint Jayne, Second Dam, Show Me Island, Ska and Pipes, Son of Dad, Stefan Kartenberg, T Bird and the Breaks, The Dada Weatherman, urmymuse, Ziegler Co.