A Thousand Miles Lack Of Sleep
Podcast: Play in new window | Download (Duration: 2:37:30 — 360.5MB)
Subscribe: RSS
Another excellent #OO show. After all the time on the road this week it took me a little time to get my mojo going for the show and was evidenced by a few early fubars. But I recovered nicely.
Big thanks for everyone coming out. Amsterdammack for the show notes and MartinJJ for the Album Art.
Enjoy.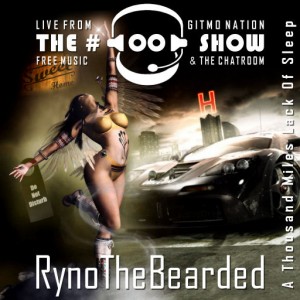 IIt feels good to be home.
OO Show 2014-04-18
What would the text for facebook tonight?
#OO starting now to celebrate Ryno being home?
It is time for your weekly distraction of the week the #OO show! Grab yourself a drink and meet us in chat.
I will combine both – no 140 character limit on facebook…http://goo.gl/6KELX5 first post!
although the chat does not seem to want to be working weird on my site
chat also not working here but i did see the shitting marshmallow Peeps ( +1 silver)  Happy Easter duders !
http://i.imgur.com/RfiwrYf.jpg
Holy Week was my mother's favorite time of year. (manimal)
Playlist

 Show Me Island – Coming Home – License: cc-by-nc-nd

 T Bird and the Breaks – Is There Any Love? (Out of the Rain) License: cc-by

 T Bird and the Breaks – Hallelujah, Glory Be License: cc-by-nc-sa

 You Me Tree – The River License: cc-by-nc-sa

 Isaac Graham – Karl Marx And The Reds License: cc-by-nc-sa

 Candy Says – Not Kings License: cc-by-sa

 Candy Says – Favourite Flavour License: License: cc-by-nc

 Radio Nowhere – London Calling License: cc-by-nc-sa

 Mike Falzone and the Peppermint Trick – Drop Down License: cc-by-nc-sa

 Zach Fleury – Tarzan, On the Topic of Your Stepmother… License: cc-by-nc-nd

 David Blair – Let The Stars Fall ft Hilary Grist License: cc-by

 Limbo deluxe – Shimmy Shimmy on the Left License: cc-by-nc-nd

 Los Brodies – Quédate License: cc-by-nc-sa

 Candy Says – Melt Into The Sun License: cc-by-sa

 MMO – Piranhas License: cc-by-nc-sa

 Asleep In The Park – Sky caves in License: cc-by-nc-nd

 Liam Stewart – Moody New Star (Album Version) License: cc-by-nc-nd

 Playhaus – Want Your Soul Tonight License: cc-by-nc-sa

 Playhaus – She Makes Love Come Tumbling Down License: cc-by-nc-sa

 Aeon Sable – Dancefloor Satellite License: cc-by-nc-nd

 The Open Up And Bleeds – Cut Me a Live One License: cc-by-nc-nd

 The Open Up And Bleeds – Stiv Bators in All of Us License: cc-by-nc-nd

 Lorenzo's Music – Roulette License: cc-by-sa

 Professor Kliq – Work At Night License: cc-by-nc-sa

 Of The I – Of The I – Mercenary License: cc-by-nc-nd

 Brad Sucks – Feel Free Plastic Surgery License: cc-by-sa

 Michael Ellis – Seven Hours License: cc-by-sa

 ONSIND – Sweet and Tender, Julian License: cc-by-nc-sa

 Candy Says – Camilla License: cc-by-sa
Chatroom noise