Death Is In The Air This Week
Podcast: Play in new window | Download (Duration: 2:29:01 — 341.2MB)
Subscribe: RSS
Sorry for the delay posting. All I will say is I dedicate this show to my grandma.  I want to give a big shout out to our Captain's ViDouchebag and SaltyHash. SaltyHash came in with a 1.66667 ltc donation and ViDouchebag which is going to make some cool things happen.
Amsterdammack once again rocks the show notes and don't forget about his site and show http://www.musicmessage.cc/
MartinJJ is the ships mapmaker and once again he blesses us with awesome album art.
Enjoy.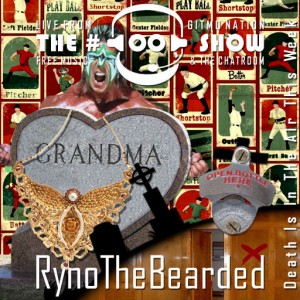 Playlist:

 Farmertan – Lombardi

 Bare Knuckles – When Grandma Speaks

 Ben Walker – Bubble Bath World

 ONSIND – Snitches Get Stitches

 The Stereophones – The Death of Rock & Roll

 The Gasoline Brothers – Little Bear Berger

 The Uncredibles – How to Use

 ONSIND – God Hates Facts

 Ukulele Clan Band – Top of the world

 Lorenzo's Music – I'm Doin' Fine

 The Mom Rockets – She is Perfect

 ONSIND – Pokémon City Limits

 ONSIND – BA77

 Ukulele Clan Band – The Sun

 The Gasoline Brothers – Psychosomatic Heart Failure

 Candy Says – Melt Into The Sun

 Emerald Park – Obscured By Lies

 WE ARE FM – Press Record

 The Womb – If You DJ At My Funeral, I'll DJ At Yours

 Heifervescent – As far as the eye can see

 Paul and Storm – Grandma's Christmas Dinner

 Oneness – Thank You Lord

 Amanda Palmer & The Grand Theft Orchestra – Want It Back

 Amanda Palmer & The Grand Theft Orchestra – The Killing Type

 8in8 – The Problem With Saints

 Bayard Russell – Living At My Moms

ONSIND – Dissatisfactions

 The Wind Whistles – Turtle

 ONSIND – Frankland Prison Blues

 ONSIND – Kim Kelly is my Cognitive Behavioural Therapist

 Heifervescent – When You're Gone ACOUSTIC
Chatroom noise:
<ub3rgeek> 8 strokes, eventually fell and couldn't block the floor
<PG_Kelly> ub3rgeek, sounds like you were 1 stroke over PAR.  🙂
ViDouchebag> put some paints on dude
<manimal> itm ViDouchebag! my pants are on, unfortunately.
ViDouche_> I think the death of the ultimate warrior is making me think of my childhood.
<silver> we rented doom 64 once, i used the chainsaw
<teighnted> i'm going back to my muscle relaxants and bed then. i just wanted y'all to know that i was wounded that you replaced me. :*(
RIP Ultimate Warrior
<ViDouche_> https://munchery.com
<manimal> maybe our grandmas and my mom all are partying with the Ultimate Warrior in the afterlife ….. i like that thought Ryno
<ViDouche_> I caught that fake bitch Santa at age 9. I hid behind the couch in the living room and I found my parents wrapping gifts at 11pm. I watched, then waited some more. No Santa. He never showed and in the morning the same presents I saw my parents wrapping were from Santa. I then told my sisters (both older). One already knew, the other did not. I debunked the LIE for us all.
<ViDouche_> lol, when use the word convert around lesbians, be careful and watch your nuts
<SaltyHash> every day manimal doesn't masturbate, a pornstar gets an ass pimple
19:46] <Klaatu> damn it manimal you killed Pornoman!http://sinfest.net/comikaze/comics/2014-04-08.gif
[19:46] <PG_Kelly> I liked the way manimal use to think, when he was on porn….  🙂
[19:59] <Klaatu> pornoman would convert lesbians,,,if manimal hadn't killed him….
http://photo3.ask.fm/385/962/035/1940003034-1regtae-4k3cmgctr5nsmf0/original/269328_419312991481142_59956221_n.jpg
http://checkoutthisgreatstuff.com/the-most-disturbing-3d-tattoos
Upcoming events:
http://kmacphail.blogspot.co.uk/2014/04/podcrawl-glasgow-2014.html