Pixelated Bits
Podcast: Play in new window | Download (Duration: 2:31:08 — 346.0MB)
Subscribe: Apple Podcasts | Android | RSS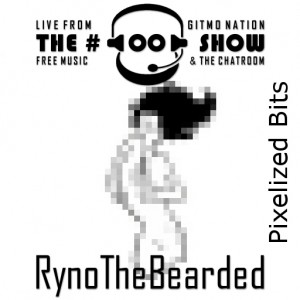 I get giddy with tonight's guest Ilya Naishuller of The Biting Elbows we talk about Sublime and Ilya's upcoming indiegogo campaign to get Hardcore made. A feature length first person video done like their Office escape videos.
Big thanks to our Captains ViDouchebag and SaltyHash for being show producers. They seem to read each others mind and once again came in with matching $25 donations between paypal and ltc. I may need to call a meeting of the captains to discuss possible changes to the Captain system.
Thanks to MartinJJ for keeping track of the shownotes. I filled in on album art this week.
And thanks again to Ilya for stopping by.
 Playlist
Chatroom Noise
And remember life is better when we share
Tags: Amanda Palmer & The Grand Theft Orchestra, Amity in Fame, Biting Elbows, Emerald Park, Houdini Roadshow, Jamie Kuntz, Josh Woodward, Lame Drivers, Ménage Quad, Plug&Play, Reducers, Rey Izain, Robin Grey, shagrugge, Shearer, Single Bullet Theory, Skabrot, Skankshot, Sybil Smith, teru, The Doubleclicks, The Ragga Twins, The Record, Walter Sickert & The Army of Broken Toys