Chotto Ghetto Vs Dick Pics & Tech Hotties
Podcast: Play in new window | Download (Duration: 2:43:28 — 374.5MB)
Subscribe: Apple Podcasts | Android | RSS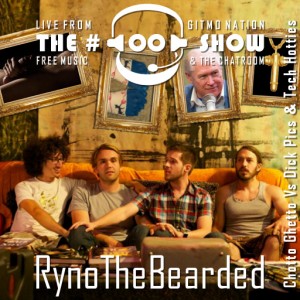 Another excellent #OO show for your listening pleasure. Our guest was Chris Candy of the band Chotto Ghetto. Which as usual I could not pronounce to save my life. Nothing new about that.
Big thanks to our producers. ViDouchebag comes in with a $25 donation, SaltyHash with 6.66 ltc along with someone who I am not sure sent me .oo578034 btc and  SirLongRock   gave me a pat on the back using @ChangeTip.
Finally a big thanks to MartinJJ for the helping with the show notes and putting together some awesome album art.
Guest:  Chris Candy
Playlist
Chatroom Noise
<manimal> that sax
<manimal> so sexy
<MartinJJ> in 3 hrs? thats in the fucking middle of the night
<manimal> am I the only fucking romantic in here?
<silver> <manimal> are you on the toilet <@voidzero> no, i've only read about it myself, it seems really nice though
<silver> this hot chocolate mix with peppermint marshmallows is good
<MartinJJ>Hanging up the laundry: http://bin.snmmd.nl/m/gs7wgnapofob.gif
<guntha> rofl
<guntha> John C Dvorak has been a tech sex symbol since most of you were in grade school. But with his come-hither eyes and devious smile he has been known to make quite a few ladies burst their bustline with desire.
<compadre> http://oi61.tinypic.com/33f9ah1.jpg
<SirLongRock> and i can't remember if i found this site here or if i've ever shared it with you rascals, but be sure to submit freely and frequently http://critiquemydickpic.tumblr.com/
<progo> new year's eve we should make a composite group shot of all the chat rooms' members' genitals and submit to Critique My Dick Pic
<manimal> i would agree to the dickpic collage
<SirLongRock> yes, to be clear, i will agree to the dickpic collage too. I would prefer someone clear it with the webmaster to make sure it will actually be used, but whatever..maybe she just does an anonymized miniseries instead.
<SirLongRock> as bashful as a part of me still is, that project of hers is really compelling, she is so funny, so real. i really admire her for executing that task with the style that she does.
<SirLongRock> so yeah i'd be in. i think, though, progo you are by default at the head of this project, no pun intended
<SirLongRock> https://en.wikipedia.org/wiki/Somnophilia haha aka sleeping princess/beauty syndrome
<SaltyHash> http://i.imgur.com/Az3Ar.gif
<SirLongRock> i wear a kokopelli some of the time when i feel like representing seed spreaders https://en.wikipedia.org/wiki/Kokopelli
<MartinJJ> real men: http://bin.snmmd.nl/m/26kwcyep01g0_std640.jpg
<MartinJJ>Cute: http://bin.snmmd.nl/m/zx4wqcape0z9_sqr512.jpg
Tags: Band Mango, Brad Sucks & John Benjamin, Candy Says, Chotto Ghetto, David Rovics, Dead Unicorn, far Magic, Great White Buffalo, ihy, Les Johnson and Me, Lorenzo's Music, My bubba & Mi, Oneness, Paul and Storm, Second Dam, Space Weirdo, T Bird and the Breaks, The Down and Outs, The Easton Ellises, The Toothaches, Ukulele Clan Band