The Common Canadian Christmas Sex Show
Podcast: Play in new window | Download (Duration: 50:23 — 115.6MB)
Subscribe: Apple Podcasts | Android | RSS
Alright it is time for another weekly top ten countdown. I am still working on finding the best balance between content and how heavy the page is. So I have made the choice to add some extra videos and keep the postings for these a little more robust and content filled. So with that being said I am going to give just a short blurb up here about the show then if everything works as planned you should click more to expand and see the show notes for the countdown. Plus this way if you don't want spoilers you can be surprised by the countdown. No that I have rambled on enjoy the the countdown.
---
---

http://www.aaahh-records.net/nicolas-falcon/
Nicolas apparently has had an odd journey in life, born in Houston, Texas, to Cuban refugees raised in Miami and lived in Philadelphia for three years before going to Milan, Italy.
http://www.aaahh-records.net/about-us/
He is on the aaah records netlabel, who appear to set up musical festivals to. You know I am planning a trip to Europe next year.
---
---
This track has been an anthem for the #OO for a while now and is always a crowd favorite.
They are on the great netlabel Black Lantern Music based out of Edinburgh, Scotland and specialize in hip-hop, electronic and experimental music.
---
---
Rob of You Me Tree has been a frequent guest on the #OO show, his last time stopping by he let us know that he would be headed to work at a ski resort in the mountains for a while. My life feels so boring.
---
---
One of my personal favorite remixes of The Easton Ellises, for their first appearance on the countdown tonight.
---
---
5. The Mom Rockets – Stargazing
Oddly I was not able to find much on this band. And no one has taken the time to go to APOD and make a music video yet.
---
---
---
---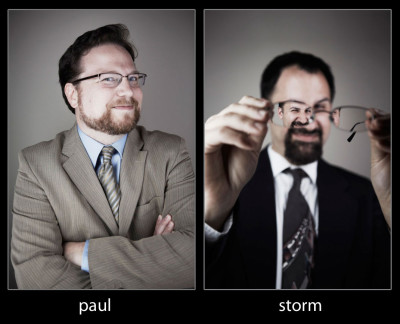 The short short version they are a music/comedy duo, and have been writing and performing music together for two decades, starting in the professional a cappella band Da Vinci's Notebook. For the rest go here for the Paul and Storm Basics.
---
---
 2. Nine Inch Nails – 1,000,000
NIN: 1,000,000 Live from on stage, Sydney 2.22.09 [HD] from Nine Inch Nails on Vimeo.
From the mid 2000's were Trent Reznor went out and released a few NIN albums under creative commons. I wish he had done his newest but he went back to a major label. We can hope he comes back to his senses.
---
---
The Easton Ellises finish out this weeks countdown with 2 tracks top ten tracks including our number 1 Sex Like Art. If you want an awesome take on this track make sure to check out this video.
---
---
I Hope you enjoyed the show.
Remember The content of this show is released on a cc-by license. The tracks contained within retain their original license, see the show notes for more information. To listen live come by Sunday nights at 9 p m on the #OO-stream. You can find it at https://rynothebearded.com/chat/. There are almost always people there ready to talk music or anything else you may enjoy. most of all remember to support the artists and musicians who make the show possible by releasing their music under a creative commons license. With out that, this show would not be possible.
And remember life is better when we share
Tags: Burning Bright, EthNic, Nine Inch Nails, Paul and Storm, T Bird and the Breaks, The Easton Ellises, The Mom Rockets, The Record, You Me Tree