Creative Commotion
Podcast: Play in new window | Download (Duration: 50:41 — 116.3MB)
Subscribe: RSS
Another excellent Top ten countdown. Brought to you by the voters of the #OO stream.  Help shape the countdown by voting in the #OO chat room. Pintsize tabulates the results and I bring you the results.
---

Deanmoore are an Dutch rock band from Lichtenvoorde, The Netherlands formed in 2007, consisting of Nils Wiegerinck (lead vocals / guitar), Harmen Stortelder (bass / backing vocals) and Roel Stoltenborg (drums).
---
---
9. Owl & Antler – Fuck Ups 

d.i.y folk
---
---
8. Amanda Palmer & The Grand Theft Orchestra – Melody Dean 

She is Amanda Fucking Palmer, there is nothing else that needs to be said.
---
---
The Miss You EP captures the unique atmosphere of Braaahhlitz 2013, our first festival (join us in 2014). Before the general public showed up, our beloved aaahhchestra spent a whole week to work on several songs. Six of these made it onto this extended play single.
---
---
The Impossesbulls the world first Virtual Rap Squad, remixed.
facebook.com/pages/The-Impossebulls
blocsonic.com/artist/the-impossebulls
This remix handled by ekayi
---
---
5. Cloudkicker – Hassan 

Ben Sharp is Cloudkicker since 2007. He writes, records, mixes, and masters everything in his home in Pittsburgh.
blog.cloudkickermusic.com
soundcloud.com/bmsharp
---
---
4. Pete Vyler – Wake Up 

Pete Vyler était un groupe rock de Montauban qui perdura leur " Rock'n'Roll Disaster " pendant 10 années. Retrouvez maintenant chacun des membres du groupe dans leur projet respectifs.
Tof bass Vyler : LITTLE GREEN MAN
Marc guitar Vyler & Guillaume the voice1 Vyler : SCRITCH (scritchrock sur facebook)
Guillaume voice2 Vyler : OPIUM DU PEUPLE , LES OREILLES ROUGES
Merci de suivre les pages facebook associées…
BON A SAVOIR : – 3 albums dont 2 en Free Download sont disponibles et le resteront
– voir site officiel ou la plateforme Jamendo.
---
---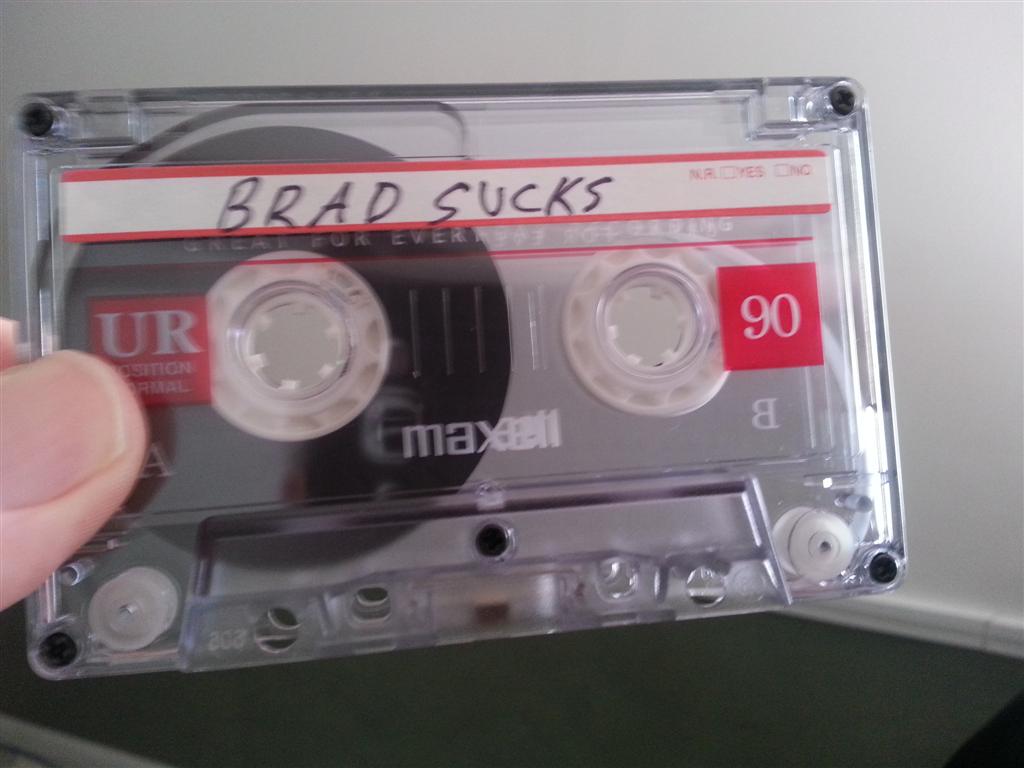 I am still hoping for a 10 year anniversary edition of I Don't Know What I am Doing and some new music from Brad Sucks this year.
---
---
I was just introduced to this band earlier this week through Bandcamp and look forward to hearing more from them. We actually just finished getting it set up but they will be Guests on the next #OO show on 1/16/2015.
---
---
They are a live 8 piece band influenced by Hip Hop, Electro and Jazz. We make "Swing-Hop" a new genre that is sure to make you dance, with fast paced, hard hitting Instrumentals and a good blend of different vocalists styles.
---
I Hope you enjoyed the show.
Remember The content of this show is released on a cc-by license. The tracks contained within retain their original license, see the show notes for more information. To listen live come by Sunday nights at 9 p m on the #OO-stream (as of late I have started recording around 2 pm). You can find it at https://rynothebearded.com/chat/. There are almost always people there ready to talk music or anything else you may enjoy. most of all remember to support the artists and musicians who make the show possible by releasing their music under a creative commons license. With out that, this show would not be possible.
And remember life is better when we share