Mind Flipping Awesome Free Music
Podcast: Play in new window | Download (Duration: 2:45:14 — 378.7MB)
Subscribe: Apple Podcasts | Android | RSS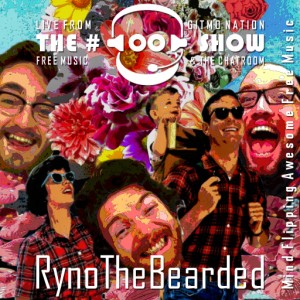 So I needed some way to outdo the magnificent beast of an 11 hour broadcast I did on Wednesday night. So I asked to progo to give me a complete dump of the data from Pintsize and see what the All Time tracks actually looked like. Then I brought a show filled with the goodness and awesomeness of the the best of the #OO. You can check out the full list here. Then as if that wasn't enough Dr Mindflip had just dropped his new EP and happened to stop by chat. At which time we ended up with a great late show live guest.
So yeah I think we started the year off right here at the #OO.
Big thanks to our producer Captain SaltyHash with a 6.66 ltc donation.
MartinJJ for album art.
MartinJJ and Amsterdammack for show notes.
On to the show!
Playlist
Guest: Dr. Mindflip
Website: http://www.drmindflip.com/
All time Pintsize dump:
https://docs.google.com/spreadsheets/d/13FOdPW0k5dbZhz-b3O1QCDXy1kkG9HuEZo9DrtLudHM/edit#gid=587406428
Click more for chat room noise

Chatroom Noise
And remember life is better when we share
Tags: Aeon Sable, Biting Elbows, Burning Bright, Dr. Mindflip, Great White Buffalo, Hot Fiction, Jammin-Inc, Josh Woodward, Lejo Harmeson & Essence, Louis Lingg and the Bombs, ManInside, Martha, Pornophonique, Professor Kliq, Room 101, Shearer, Spatial Unity, T Bird, T Bird and the Breaks, The A.G's, The Anchormen, The Blue Stones, The Impossebulls, The Natives, The Unjerks