From Zabriskie Direct To Video
Podcast: Play in new window | Download (Duration: 2:51:03 — 391.5MB)
Subscribe: Apple Podcasts | Android | RSS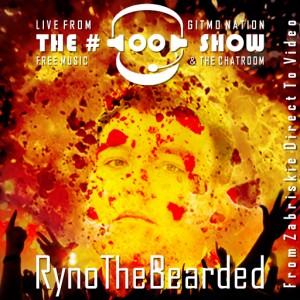 Another excellent #OO show filled with juicy brand new tracks. Not a single one had been played on the #OO yet. That is quite impressive, now I just got to figure out a way to up it for Friday the 13th. We talk with Chris Zabriske about singing, why he doesn't sing and why I shouldn't sing.
Both of our Captains come in to produce the show, ViDouchebag with a $30 donation and SaltyHash with a 7.99 ltc donation. After meeting with the Captain we decided on a new giving level for the #OO show for a donation of $10 or more you become an official Seamen of the #OO. We felt it appropriate to keep with the nautical theme.
Album art by MartinJJ
Shownotes assembled by MartinJJ and Amsterdammack.
Thank you gentlemen.
Playlist
Guest
Chatroom noise
And remember life is better when we share
Tags: Amarante, Azoora, Builders, Chris Zabriskie, Dan Tindall, Dance For The Dying, Devil Say Dance, Indian Wells, Julian Earle, myuu, Shampoo Tears, Shsk'h, The Backbone of Science, The Flying Blind, The Stereophones, Vienna Ditto, Vita and the Woolf