Suddenly Seaman Everywhere
Podcast: Play in new window | Download (Duration: 2:48:37 — 386.3MB)
Subscribe: Apple Podcasts | Android | RSS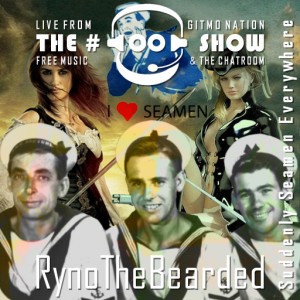 Your #OO for 3/27/2015 it was an excellent show as always. Captain ViDouchebag decided he needed some crew so he asked for a the chat to raise hands and he hired some crew. No guest this week.
Donations
ViDouchebag came in with $74 to give to make a total of 8 new seaman.

Seaman Silver
Seaman Fips
Seaman MartinJJ
Seaman Kraai
Seaman Progo
Seaman Phillip aka the one guy
Seamn Doug
Seaman Pintsize

SaltyHash gave 8 ltc to make Klaatu a seaman
Brettiquette came in with $11.11 to become a seaman
John Fletcher with $10.10
Welcome aboard to the new crew!
MartinJJ made awesome album art and did great work on today's album artwork!
Playlist
Chatroom noise
And remember life is better when we share
Tags: 20lb Sounds, Cletus Got Shot, Deanmoore, Garmisch, Hot Fiction, Ideokinetica, Lorenzo's Music, Matthew Tyas, Mike Phirm, MOPI, Paper Plane Pilots, Paul and Storm, Playhaus, Shearer, Spiedkiks, The Damn Tracks, The Doubleclicks, The Easton Ellises, The Fullerenes, The Shiverin' Sheiks, The Spin Wires, The Thons, The Toothaches, TV Girl, Vita and the Woolf, You Me Tree