Smooth As Friday The 13th
Podcast: Play in new window | Download (Duration: 2:32:25 — 349.2MB)
Subscribe: Apple Podcasts | Android | RSS
Good to be here again.
Yes it is.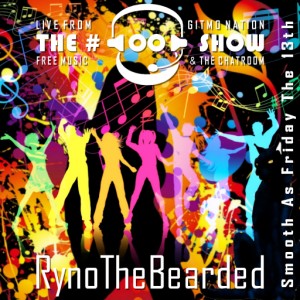 We celebrated a Friday the  13th the only way I know how. With show prep and a completely new set. We explored the ukulele sound and drifted down the nerdcore path. Big thanks to our producer Captain ViDouchebag with his $50 donation to help make the show possible. MartinJJ makes me smooth as the cat on this special day with his album art and Amsterdammack puts together our show notes.
Just remember to listen to it loud for proper enjoyment.
Playlist
Chatroom Noise
And remember life is better when we share
Tags: Anydoll, Dazie Mae, Doctor Popular, Lyonn, Molly Lewis, Pro Audio, Rasmus Rasmussen, The Grammar Club, Those Things, Vienna Ditto