What No Cup Holder For My Beer?
Podcast: Play in new window | Download (Duration: 2:28:36 — 340.4MB)
Subscribe: Apple Podcasts | Android | RSS
Last Fridays #OO show is finally here for your listening pleasure. Big shout out to SaltyHash for his .69696969 bitcoin donation and MartinJJ for his excellent album art. And yes the Captain loves his mower.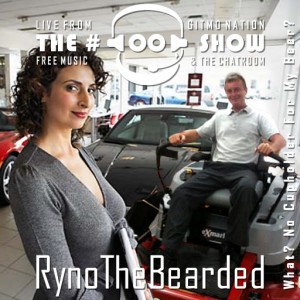 Track listing to be edited in later when I get the wonderful listing from @Amsterdammack again.
OO-show 12 July 2013

The Womb – C.I.A. cc-by-nc-sa
ManInside - Manimal cc-by-nc-sa
Playhouse - We Stay Awake Tonight cc-by-nc-sa
Playhouse - She Makes Love Come Tumbling Down cc-by-nc-sa
Radio Star – A Common Tale cc-by-sa
In Isolation - The Wrong Girl cc-by-sa
The Field Effect – Ogunquit, ME cc-by-nc
Ending Satellites =  Draw The End Until You Have Crashec cc-by-nc-sa
Attractiv Eighties Woman - I Made Out With Your Mom cc-by-nc-sa
DirtyOldSpice - 84 cc-by
Bully - P.O.BOX cc-by-nd
Luca Bazz - Questo Passo cc-by-nc-nd
OpenChords - PlongeeStory cc-by-sa
Team Smile and Nod - Happy cc-by-sa
Herb A Go Go - Dj Barkäcs cc-by-nc-nd
Robbue Fulks - Real Money cc-by-nc-nd
Slim - Cortez & Pizarro cc-by-sa
Silence is Sexy – Take Me There cc-by-nc-sa
Avalanche - New life cc-by-nc-nd
Spiedkiks - Ear Conflict on Main Street cc-by-sa
Eclectec - Elecfunk (Roger Molls Remix) cc-by-nc
DOKKERMAN AND THE TURKEYING FELLAZ - Broken cc-by-nc-nd
The Womb - Happy birthday Mr. President cc-by-sa
The Verandas - Liberty cc-by-nc-sa
Kismet - Phnom penh 1974 cc-by-nc-sa
Radio Nowhere - London Calling cc-by-nc-sa
Wintermitts - Sharks cc-by-nc
Heifervescent - Try Again cc-by-nc-nd
Enemy Jack - You Get All My Love cc-by-sa
I did get it posted though 🙂
And remember life is better when we share
Tags: Attractive Eighties Woman, Avalanche, Bully, DirtyOldSpice, Dj Barkäcs, Dokkerman and the Turkeying Fellaz, Eclectek, Ending Satellites, Enemy Jack, Heifervescent, In Isolation, Kismet, Luca Bazz, ManInside, OpenChords, Playhaus, Radio Nowhere, Radio Star, Robbue Fulks, Silence is Sexy, Slim, Spiedkiks, Team Smile and Nod, The Field Effect, The Verandas, The Womb, Wintermitts