Retail Therapy is a Real Thing
Podcast: Play in new window | Download (Duration: 2:35:38 — 356.2MB)
Subscribe: RSS
Greetings and in the morning.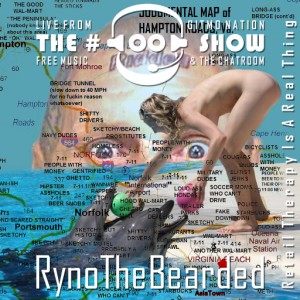 Just a quick heads up I am out on the road and don't have everything I need so instead of waiting and fighting to try and get something together to get the show posted as perfectly as normal. I am making a management decision and posting the show with out the album and title applied to the download. I will have that fixed on Monday night so come back then to get the complete correct file. But instead of making you wait till then to get it I would just see how many people actually noticed.
It was a great show as always. I had nothing in my playlist 20 minutes before the show started but still put together an expectedly good show.
I want to thank our captains Vidouchebag and SaltyHash who came in with matching $25 donations on in paypal the other in ltc.
MartinJJ for shownotes and Album art. Amsterdammack for helping with the show notes.
Finally lrockhq and SndChaser for their Sunday shows that give me an extra place to pull music from.
Playlist
Chatroom Noise