The Out Of Control US – UK #OO-Shots Meetup
Podcast: Play in new window | Download ()
Subscribe: Apple Podcasts | Android | RSS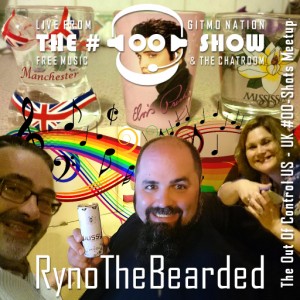 #OO for 8/28/2015  or 29/8/2015 depending on when and where you were.
Alright got a big list of producers for tonight's show. First off ViDouchebag came in with $50. Now Amsterdammack, MartinJJ, RobLeather and teighnted get producer credits for being such gracious hosts of the European tour. They have taken me into their homes showed me around their cities and general made sure I am having a great trip. Y'all are awesome.
Big thanks to MartinJJ for album art.
Shownotes by MartinJJ.
Enough of this yapping on to the show
Playlist
Chatroom Noise
<RynoTheBearded> sorry a little behind we went to the pub first

<Amsterdammack> pub, family, sickness – you got to set priorities

<SpecialFriend> Ryno, my mom wants oyu to know that she is also listening

<teighnted> I'm kind of disappointed that he didn't bring us cheese

<progo> wait, are they gonna be measuring genitals now?

<Amsterdammack> Showtitle: The Manchester Comedy Shots

<Amsterdammack> haha I had him in front of Febo, but he was not really getting what this was all about and did not want to try

<teighnted> it's 'cause I'm cute.

<robleather> I'm very chillaxing right now.

<robleather> :'( Can't believe she forgot our wedding day…… Divorce?

<teighnted> Ugh. I'm a horrible wife

<SaltyHash> I'd never heard of Tupelo or Amory before ryno

<SaltyHash> who doesn't need 860 ft/lbs of ford diesel torque to go to the grocery store?

<teighnted> elvis shot glasses got me drunk

<progo> my wife says our comedy club is her church

<silver> foodgasm

<teighnted> i'd like to apologize, but i'm not that sorry

<Klaatu> ryno never comes back. he becomes a euro DJ

<silver> his method of jihad is the tornado
And remember life is better when we share
Tags: Cullah, David Blair, ekayi, Emerald Park, Louis Lingg and the Bombs, Paul and Storm, Professor Kliq, Slynk, Slynk & Mr. Bill, The Blue Stones, The Dada Weatherman, The Spin Wires, waterpistol